Oilfield Equipment Supplier – Oilmont Montana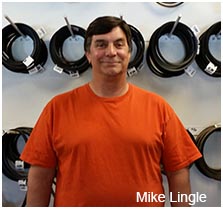 Four Corners Supply is a leading Montana oilfield equipment supplier. Our mission and goal is providing solid and dependable structure to support your companies' needs. We have over thirty years expeirence supplying and supporting industrial oilfield equipment for companies all over.
In order to support and provide the best customer experience we focus on you, the customer, to offer a solution for whatever your business needs. Our products fused with our customer service will bring you a sophisticated, well oiled business process that can fit any business need. Our Oilmont, MT oilfield equipment supplier store has an inventory of new and used including pumping units, fittings, wellheads, Varel bits, valves float equipment and much more.
And remember: If we don't have it, we'll find it.
Employees
Mike Lingle – Manager
Joseph Walls
Contact Information
Four Corners Supply
5 West Frontage Road
(100 Lingle Street)
Oilmont, MT 59466
Phone: 406-337-2589
Fax: 406-337-2588
Cell: 406-450-6916
24/7 Emergency Line: 406-450-6916
Email Mike: fourcorners@northerntel.net
Email Scott: scottdanielseifert97@gmail.com